A lot has happened in this last month so let's recap:

-Barack Obama was able to slide past Hillary and recieve the Democratic nomination. Yab.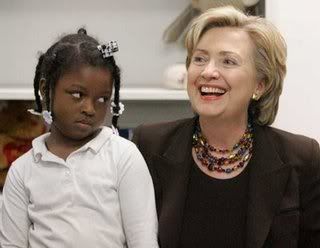 -The Lakers Kobe ended up losing to the Celtics...and Shaq tried to rap rapped about it.

-R.Kelly got off free as shit.
Wtf??
I think my man Human Resource at
Start Snitching
put it the funniest when he said, "I wonder what would have happened if [Michael] Vick had an underage female Fight Club and R. Kelly was raping dogs?" Classic.
-We snatched up Derrick Rose with the first pick in the draft. I was leaning towards Beasley since we have so many guards but we couldn't really lose with either. Check out this play from his
high school
days at Simeon. I can't
f'ing
wait for NBA 2K9.
This is high school, mind you.
-Wayne sold a million+ in the first week. Hot damn. I guess I need to stop hating.
[Note: That's not gonna happen.]
That pretty much brings us up to speed. That wasn't too hard.
...that's what she said.