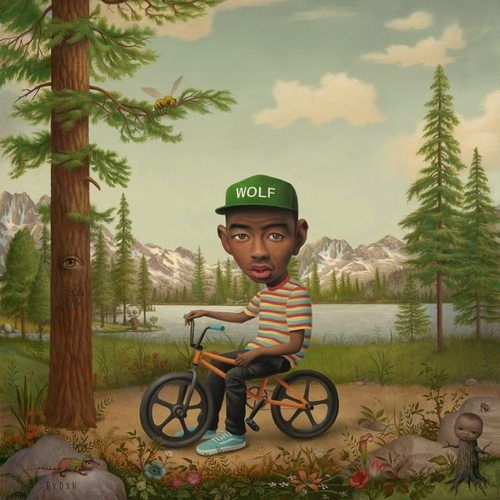 Wolf is out today and upon first listen, it's well worth the wait.

Also, I just noticed today [after looking way too close at the album art for the Deluxe version] that the artist commissioned to paint the Deluxe cover, Mark Ryden, seems to have given his original piece of work California Brown Bear somewhat of a hat tip on the cover. [Hint: Look to the left of Tyler's right hand.]

Pretty cool.
You can check the rest of Ryden's
the tree show
artwork
here
.
Cop
Wolf
on
iTunes here
.
OFWGKTAllthatjazz.