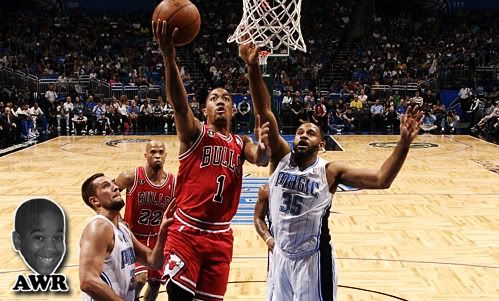 I mean, we've all known for a few weeks that this was going to happen but last night made it
official
. Rose becomes the youngest MVP in league history at 22 years old, a distinction previously held by Wes Unseld who won the award in 1969 at 23.
Rose received 1,182 total points in the voting with 113 first place votes. He edged out Orlando's Dwight Howard (643 points, three first place), Miami's LeBron James (522, four first-place votes), the Los Angeles Lakers' Kobe Bryant (428, one first-place vote) and Oklahoma City's Kevin Durant (190).
Well done, Derrick.
Now let's go get this ring.