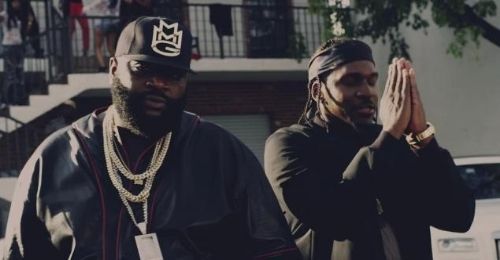 I'll be honest, I was all over
My Name Is My Name
hard for a few weeks after it dropped. I'm not sure why--possibly the forgettable tracks with Chris Brown and Young Jeezy or maybe because I've been suffering through
MMLP2
--but I've been focused on other music for most of November.
One of the main songs from
MNIMN
that's been a constant is
Hold On
featuring Rick Ross and some very, very Kanyeish background vocals. The entire situation is pretty much a Kanye song. I mean, this is essentially Pusha T and Rick Ross over an
808's & Heartbreaks
bonus track. And that's perfectly fine with me. Check out the video for
Hold On
.
I also have
Derwin
to thank for
this
.
I'd be lying if I said I didn't add it to my iTunes and iPhone immediately.