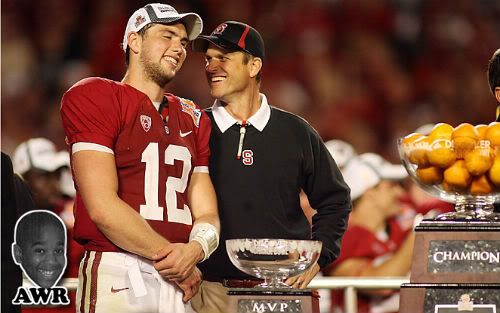 Aaaaand we're back with
awr
's first Bowl Game review for the season. Yea, late...I know.
This year
's Orange Bowl was a game for about...the first half. Andrew Luck went crazy for four TD's en route to a 287 yard game as (5) Stanford routed (12) Virgina Tech 40-12 last night in Miami. It was rough for my man Tyrod and the ACC Champs pretty much throughout the game. And when I say rough, I mean "Man, my mama
sleep
in the stands" rough. But seriously, look: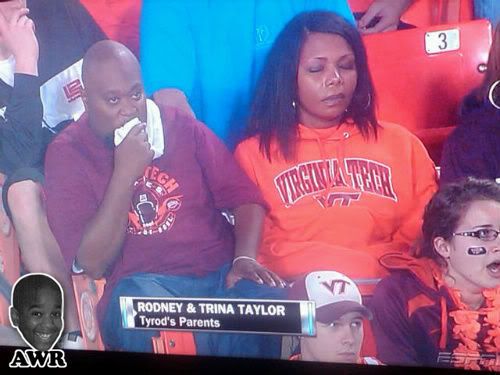 I'd be lying if I said that I wasn't surprised by the outcome,
and that Tyrod's mom was alseep
, but it is what it is. Here's the recap:
I'm intrigued to see where Jim Harbaugh, who Darren Rovell nabbed as the most :
coveted coach
at any point in football history," ends up next year.
I was very impressed by Andrew Luck so maybe he is
who we he thought he was
....or maybe Virginia Tech just wasn't that good this year.
Probably both.