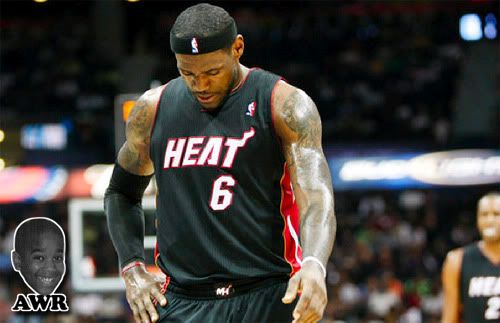 After the Miami Heat lost their 5
th
straight game
last night
against the Portland Trail Blazers, a lot of NBA fans are saying the Heat are in trouble. Maybe it's the pressure of living up to the
hype
has been too much but the Heat just haven't figured it out yet. Even with 38 from Dwyane Wade and 31 from Lebron, the Heat still got the L. What gives?? Are the Miami Heat in trouble??
The short answer is no. Expectations for the Heat were probably too high from the beginning. Plus, you can add that to the fact that Pat Riley should realistically be the head coach of this team anyway. As far as last night's game goes,
wack ass
Chris Bosh was held to just 7 points! There is one alarming thing about the Heat though, their record against the other top teams in the league:
Pretty bad. But even the Heat's 1-9 record can be misleading when you compare it to Championship-favorite LA Lakers' 2-6 against the other top teams.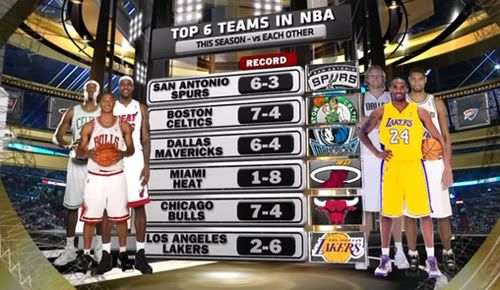 Basically, there's no real reason for concern here. The Heat could are still in contention for first place in the East...kind of. Boston's going to hang on for the #1 spot and the Bulls will stay at #2. A third seed for Miami is definitel doable and a good step for a first year together. Give em a break.
Plus, how can you feel sorry for them? Look at their
DANCERS
.
Oh, and their
former
dancers
.