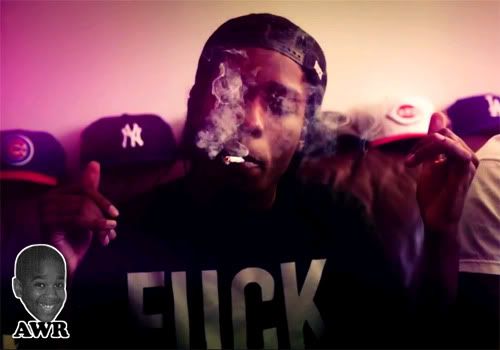 Whenever you discover or hear about a musical new artist or group there's usually a song or video you come across that solidifies them as a legit newcomer. Over the last week, and much urging from
Sterling
and
Modi
, I finally decided to check out the
LiveLoveASAP
tape from ASAP Rocky--which is
not so
surprisingly dope. Outside the obvious choice of
Purple Swag
, the song on the tape that actually stuck out to me as extra dope was the very last song,
Out of This World
. I'm not sure if it's the multiple Jay-Z and Kanye references or the J.Cole-ish flow, but I can't stop playing this joint. Don't believe me? Go ahead and check it out. And while you're at it, you might as well go ahead and
download the entire mixtape
. It's definitely worth a listen.
Plus, you should probably give the Drake album a rest for a couple days.
Yea, I'm talkin to you Torrance.
ASAP Rocky - Out of This World
Swag.