Nike does it again.
This week, college football teams around the country will showcase their special Nike Pro-Combat uniforms. Nike has completely redesigned the jerseys of 10 schools (LSU, Miami, Mizzouri, Florida State, Oklahoma, Florida, Texas, TCU, Virginia Tech and Ohio State) all the way from the helmet and jersey to the dry fits and cleats. It's a win-win for both parties since Nike gets free advertising and the players and fans get to see new jerseys. Especially for teams like LSU and Ohio State with really conservative jerseys. Not only do the jerseys add a new look to the programs but the jerseys are up to 40% lighter than the normal ones.
I mean, it might not sound like much, but these jerseys are DOPE. And don't sleep on the gloves. Each team has their logo one the palm of the gloves. Dopeness.
See the whole story and a better look
here
.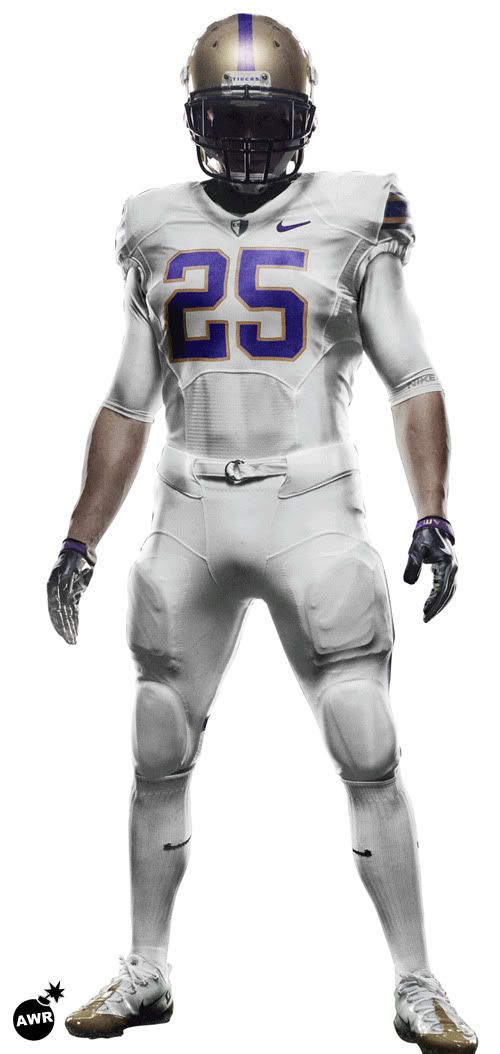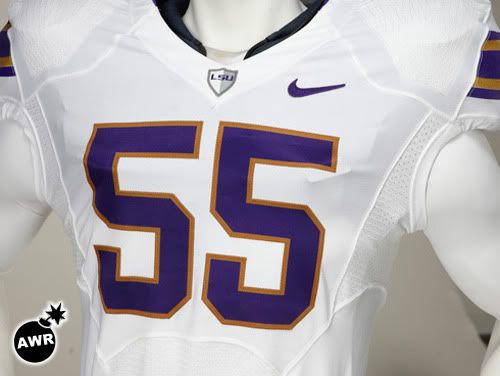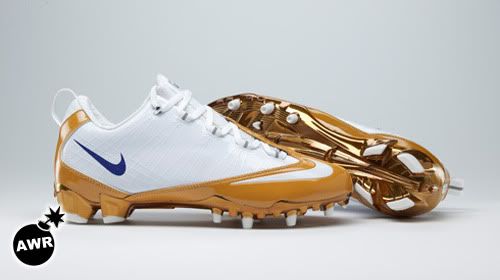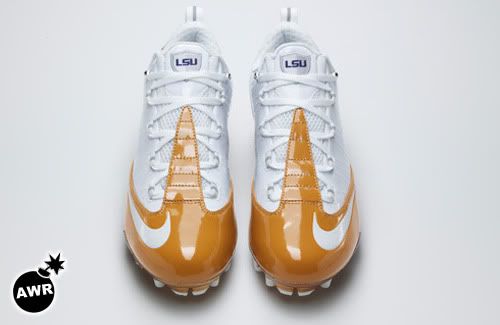 Miami, Mizzou, FSU


Oklahoma, Florida, Texas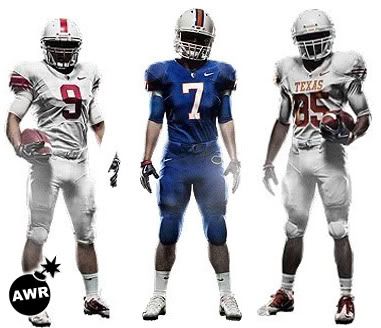 TCU, Virginia Tech, Ohio State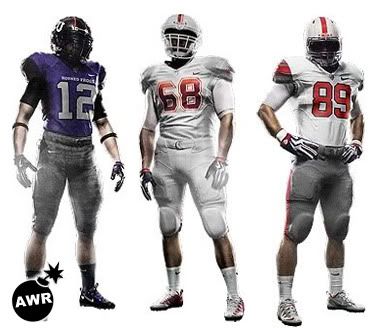 In Depth looks and slogans for each school:
LSU
:
Cochon De Lait [Pig Roast]
Miami
:
The U Knows
Mizzou
:
Beast Mode
Florida State
:
Fear the Spear
Oklahoma
:
Stake Our Claim
Florida
:
Fear the Mission
Texas
:
Texas Fight
TCU
:
Don't Back Down
Virginia Tech
:
Ut Prosim [...so that I may serve]
Ohio State
:
Earned
Well damn.