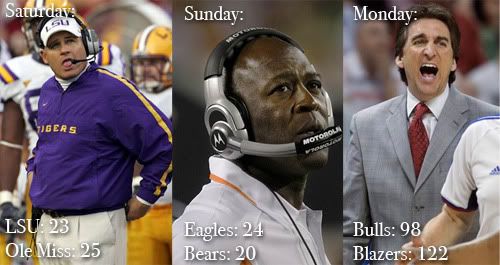 I really can't have another sports weekend like this past weekend.
First, LSU goes and loses to Ole Miss. Jealous'd.
Then, the Bears lost to the Eagles
in
Chicago. Jealous'd
2
.
And then, to round things out, the Bulls go to Portland and get embarrassed by the Blazers. Jealous'd
3
.
This
really
can't happen again. I'm tired of looking like this when I watch SportsCenter:
#facepalm x #shitsdisgusting