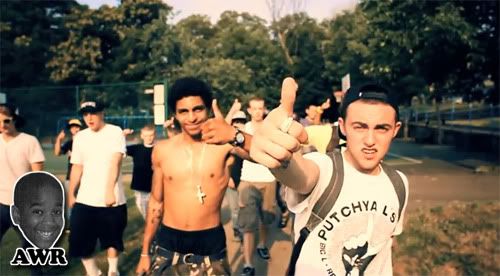 So apparently I was sleeping on
Mac Miller
when I first heard of him last year. His music was straight but just not really polished. But when I stumbled across his new
K.I.D.S.
mixtape, I could tell he'd improved...a lot. Like a whole lot. It's not mind-blowing, life-changing
music
, but it's dope to ride to. [As cliché as that sounds.] Being only 18, you wouldn't really expect the dopeness of this mixtape. Still not sure what you're in store for?? Think Mike Posner - the wackness x Wiz Khalifa x Asher Rosh - sounding like Eminem = Mac Miller. And the videos are pretty dope. Check out these from Mac Miller:
Traffic in the Sky // Don't Mind If I Do
Kool Aid & Frozen Pizza

Nikes on my Feet

La La La La
Download the
K.I.D.S.
mixtape here.
And put your thumbs up.