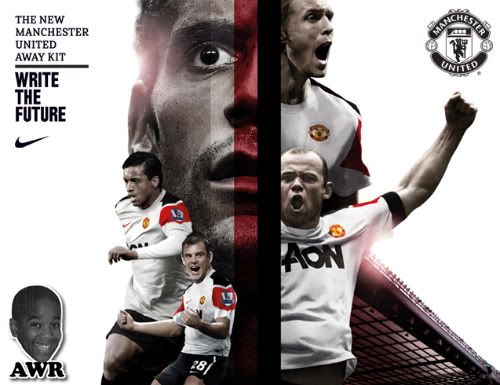 Even though Manchester United, the best team in the land, released their 2010/11
home
and
away
jerseys last month, I still got hype as hell when I got the email yesterday announcing that they were finally for sale. I'm definitely copping the long-sleeved away joint. Yea, I know soccer jerseys don't really matter but I like em.
You can find the home and away kits as well as t-shirts, soccer balls and everything else
here
.
And you can run and tell THAT.
Homeboy.