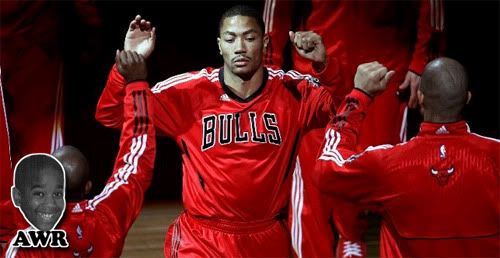 With their
win
over New Jersey and the Spurs'
loss
to the Suns last night, the Bulls have taken control over home court advantage for the entire playoffs.
This is huge.
Mainly because of the added confidence to our young team and also for some much-needed momentum going into the playoffs.
Oh yea, and there was one more thing about last night's game at United Center....Scottie Pippen and
Ron Harper
were there. Yea.
That
Ron Harper.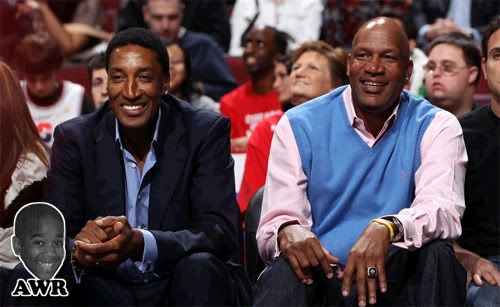 Random but at the same time, it makes perfect sense. Somehow.
We open up the 2011 playoffs this Saturday at home against Indiana at 1:00 pm.
Let's go, Chicago.