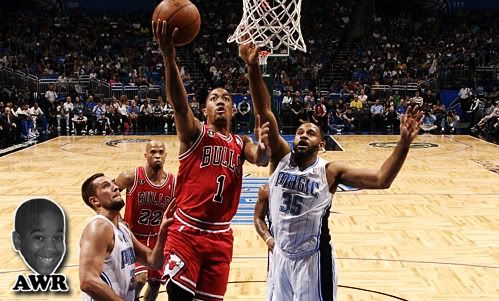 ...the Bulls win again.
This time it was against the
Orlando Magic
and I was surprised we even played so hard considering that we already locked up the #1 seed in the East. D.Rose dropped 39, making Jameer Nelson look like a damn fool in the process. The win also improved our record to 60-20. And that's nasty. Check the highlights:
Here's an interesting stat for you: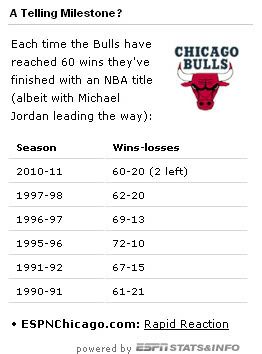 Not getting ahead of myself. Just take from that what you will.