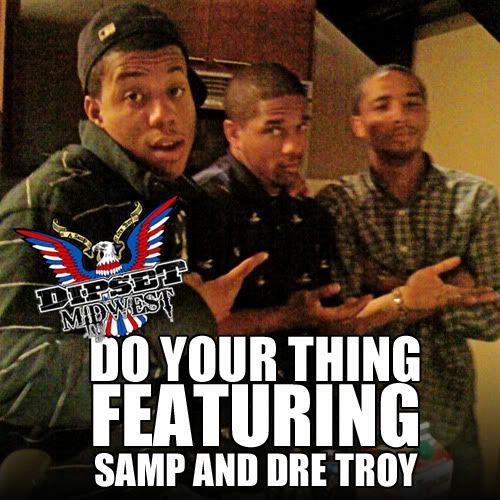 I really shouldn't be doing this but after tweeting with Jinx and Austin earlier today, I refuse to let the Dipset Midwest movement die without a fight.
Just for the record: This was never supposed to be released.
I'm bringing back Dipset Midwest...at least for the time being. Back in school, my friends and I would oftentimes spend late nights chugging Bud Lights and freestyling over our favorite Dipset beats. With me being from Illinois and my boy Dre being from Ohio, naturally we called ourselves Dipset Midwest. Check out one of my favorite joints we did over Cam'ron's
Do Your Thing
beat.
Dipset Midwest feat. Samp and Dre Troy - Do Your Thing
Classic terribleness.
But give me some credit, for a drunken freestlye, we're not
that
bad.
Making the Dipset Midwest mixtape was without a doubt one of my best memories from college.
Don't judge me.
And shouts to Dre Troy,
Young King
,
Mezzo
and
Fing Dollaz
. Unh.