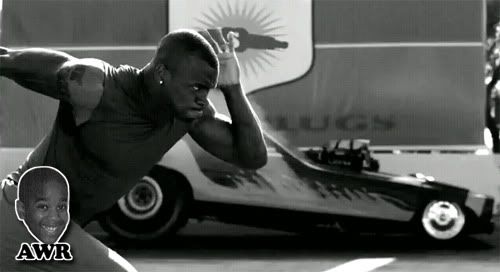 Now that Nike is set to reclaim the spot as the official outfitter for the NFL next year, there's already speculation that NFL teams will undergo dramatic changes to their traditional designs. Everything I've read, however, [mainly
Uni-Watch.com
--dope site btw] has said that most teams will probably only see changes in material and actual tailoring next season. Either way, they've already started to generate hype via this promo featuring none other than Michael Irving:
I'm stoked that this is happening. Reebok's pretty boring overall and Nike has made great strides in jersey designs on the collegiate level. But even with that being said, there's
zero
chance that we'll see anything along the lines of those
fake joints
that surfaced last year.