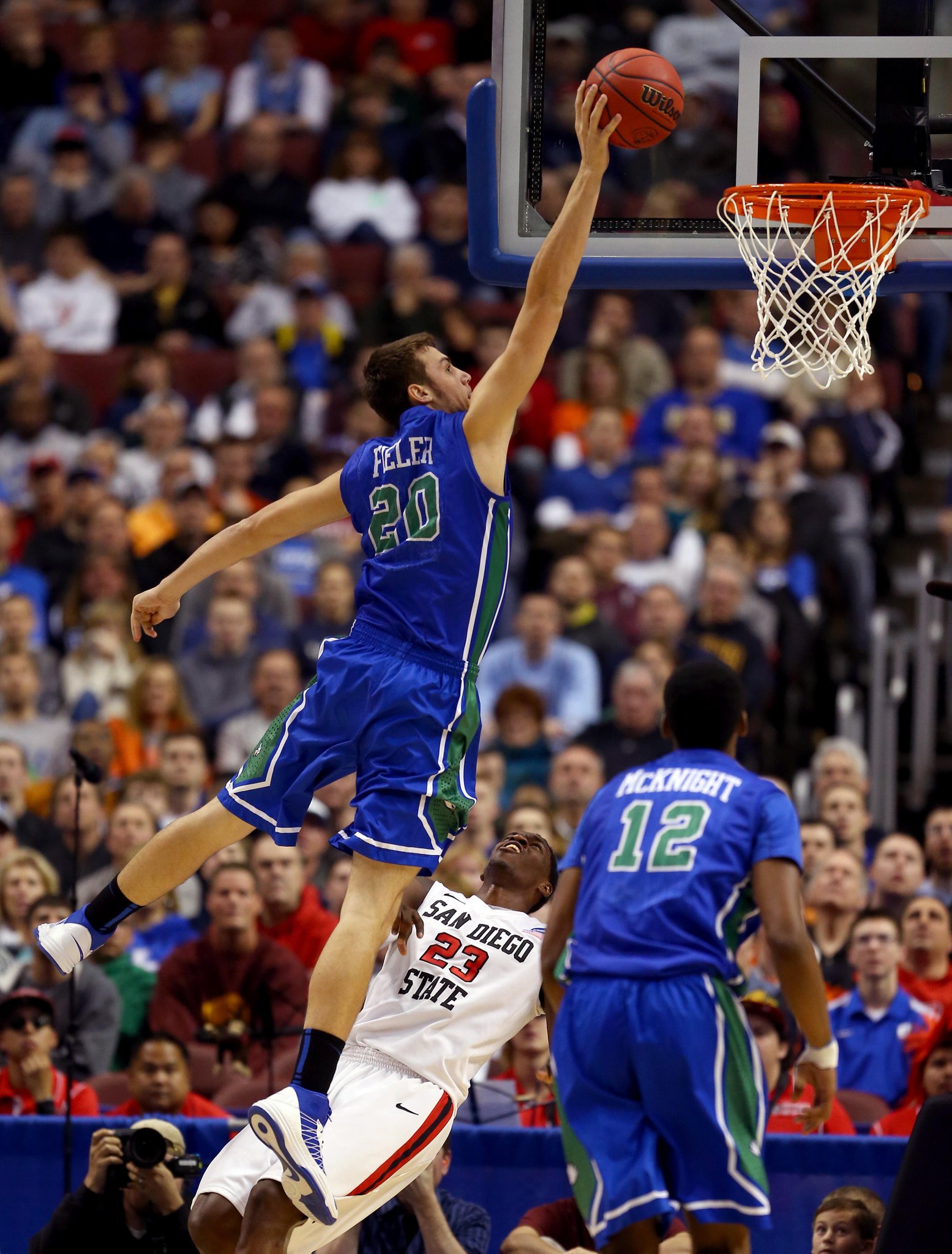 DeShawn Stephens (23) was actually wearing Jordans when this happened. Man, the irony.
What Florida Gulf Coast's basketball team has accomplished so far in the NCAA Tournament is nothing short of amazing: Beating a highly favored and second-seeded Georgetown, becoming the first 15 seed to make the Sweet 16 (and Elite 8?!) and capturing numerous opponents' souls [see:
DeShawn Stephens
] in the process. Amazing. I really hope this team keeps rolling especially as they take on in-state powerhouse (and team that continuously grinds my gears) Florida.
At this point, I'm not even sure if I'm rooting for FGCU for the yearly Cinderella/David vs. Goliath storyline or for the sheer amount of
dunks
that they put up. Yeah, it's most likely the dunks. And the craziest part is, dunking is nothing new for this group. While I
highly
suggest checking out every [literally
every
] dunk from FGCU's 2013 Postseason (courtesy of
Deadspin
), you should also check out a Dunk Contest that the team held for fans earlier this season. There's some pretty jaw-dropping stuff here. Especially when you consider that these guys are probably just as well known as say,
Jeremy Evans
. Check it out.
So, Florida Gulf Coast, keep the streak going. If not for me and the thousands of college basketball fans that are cheering you on, then do it for Awesome Trainer Guy. He truly deserves it.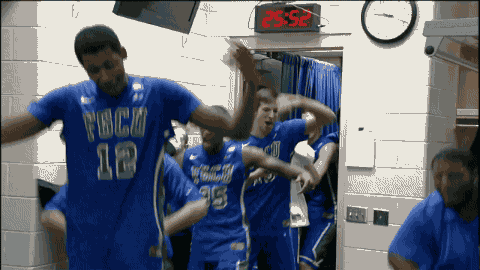 Update: This needed to be shared: