I'm not gonna lie... I was almost wrong about Drake. Notice I said almost. I heard he was rollin with Lil Wayne and my first thoughts were along the lines of: "The dude from Degrassi is rappin now?! wtf." and "Wayne's found another way to kill hip hop." But I couldn't have been more wrong. Drake's actually not half bad, and I might even stop hating on Lil Wayne. Notice I said I might. But Wayne is going with a vengeance on this joint. Every joint he touches as a matter of fact. But back to Drake, son actually has some lyrics. Who would have thought?? I put the mixtape in and was like:

But that was just off the first song. The joint that I'm really feeling is a song over Kanye's
Say You Will
and it's called
Say What's Real
. Check the joint right here:
You can download the entire
So Far Gone
mixtape
here
. Ow.
That nigga
Jimmy Brooks
... I mean
Aubrey Graham
.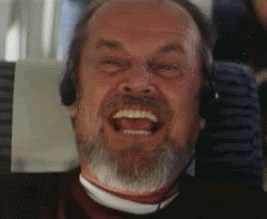 hahahahaha
[Note: I totally forgot that I was originally going to post the Kanye/T.Pain joint
Flight School
as today's MotM but I put up the Drake joint on accident. Oh well, here's
Flight School
.]