Even though my bracket hasn't been perfect thus far, I'm still at the top of almost all of my Bracket Leaderboards and 14 of my Sweet 16 are left. Ow.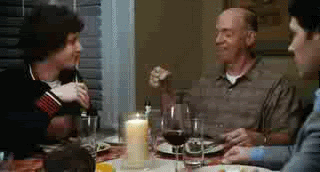 Anyway, here's how I see the first half of this round turning out:
Game 1: UConn (1) vs. Purdue (5)
It's
gotta
be UConn. I'm surprised that Purdue has even made it this far. Jeff Adrien is about to go
wild
, A.J. Price will continue to show why he's one of the
oldest
best guards in the country and Thabeet is about to erase about 10 shots. This one might get ugly early. Uh oh.
Game 2: Xavier (4) vs. Pittsburgh (1)
I have Pitt as my National Champ, so of course I'm going with them. Part of the reason is that like Purdue, I think Xavier has overachieved a little bit this year. It's gonna catch up with them this game. The triple-headed monster of Blair, Young and Fields will be
way
too much for any one on Xavier's squad to handle. Can anyone name three players on Xavier's squad
anyway
...??
Game 3: Missouri (3) vs. Memphis (2)
This one wasn't as easy to call. Oh wait, yeah it was. Memphis is about to run, run and then they might run against Mizzou. They got athletes like Diddy got fresh
shoes
. Dozier is a beast in the paint and freshman guard Tyreke Evans has lived up to the hype. Should be a big win. And imagine if they still had D.Rose...[Yikes!!]
Game 4: Villanova (3) vs. Duke (2)
I had to actually think about this one because I had Duke losing to Texas last round. I guess I'll go with....Duke. The main two reasons for this are Gerald Henderson and Coach K. Henderson's been pretty Kobe-esque these last three or four weeks and this should continue. He pretty much put Duke on his back and took out a pretty good Texas team. Don't let me down Gerald...or else...
...or else I might not win the bracket.
Too bad I won't be home to watch these joints.
Fusion
x N.E.R.D. concert tonight at Emory and after party @ Famous Bar. Come show support. Plus, Fusion AND N.E.R.D. for $25?? Dope.
Owwwwww.