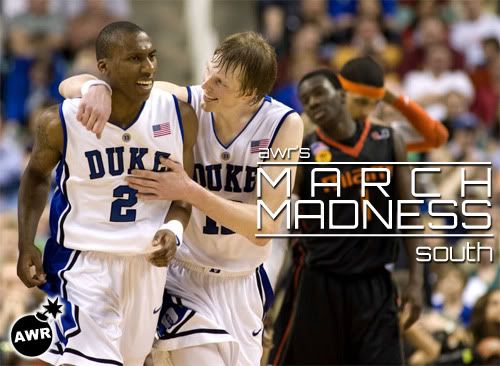 You think that last one was a quick post? The South breakdown is as follows:
South Region Finalist: Louisville. [Sorry Dukies] It hurts but Louisville is built for the Tourney and Edgar Sosa has been playing like he has something to prove. Get past Duke in the second round and it's theirs.
Upset: Louisville over Cal and over Duke. Yea son.
Team to Watch: Besides Louisville [obviously] I'd have to say Nova. You can NEVER count out Scottie Reynolds.
And there you have it. My bracket breakdown. If you need any help in these last few hours, refer to these last fours posts. Because, asamp was right.