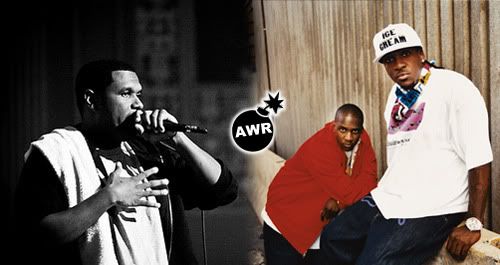 I haven't had many music posts lately so I figured I was due for a double post. A lot of people have been talking about
Jay Electronica
lately and truthfully, he's had some of the realest hip hop that I've heard in a long time. The strangest part about it is that it seems like people are really paying attention. With that being said, the first video is actually the trailer for the video for his joint
Exhibit A (Transformation)
. This kid Jay Elec really is the truth and this song is just one example. My man
Pbbt
put me on awhile back and it's been nothing but good music from him since. Definitely worth the listen.
Jay Electronica - Exhibit A
Download:
Exhibit A
The other video for today was the next single from the Clipse's latest joint
Till the Casket Drops
called
Freedom
. Another dope song, another dope video. EGHCK's for everybody.
Clipse - Freedom
Download:
Freedom
Dopeness all around.