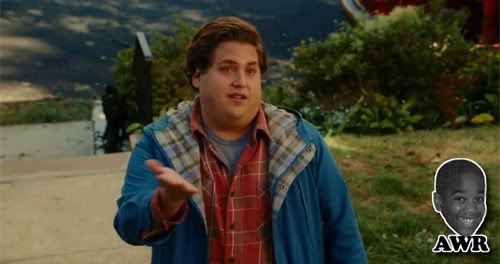 Aight cool, a new Jonah Hill movie. Can't be mad at that. It's called
The Sitter
and to me it looks like a cross between
Daddy Day Care
,
Pineapple Express
and
30 Minutes or Less
...even though I've only seen one of those movies. I figured that this would hold us over until
Allen Gregory
comes out but it looks like the movie won't be out until December. Either way, should be pretty dope.
Definitely, I repeat,
definitely
some NSFW language in this joint fyi...
Speaking of
30 Minutes or Less
, I know where I'll be Friday night. Unh.