Lebron James decided to follow-up Kobe's 61 point massacre of the Knicks by recording a triple double of 52 points, 11 assists and 10 rebounds last night in MSG. Whoa. You might say, "Hey, it's only 53 points. Kobe scored 61." Yeah, but he didn't have any rebounds and only had 3 assists. Lebron's night was much more impressive. He is also the first person to score 50+ points in a triple double since Kareem Abdul-Jabbar did it in 1975...10 years before Lebron was born. Basically, he balled.

The Lakers play Boston tonight but I can't WAIT for the Lakers/Cavs game on Sunday. It's gonna be a SHOW.

And how about my Bulls rebounding from a 7 point loss against the Rockets by handling the Hornets in New Orleans. D.Rose dropped 21 and 6 and the team as a whole played pretty good d. A sign of things to come??? Playoffs for the Bulls?????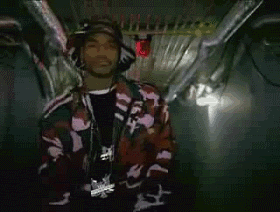 Nah. Don't bet on it.