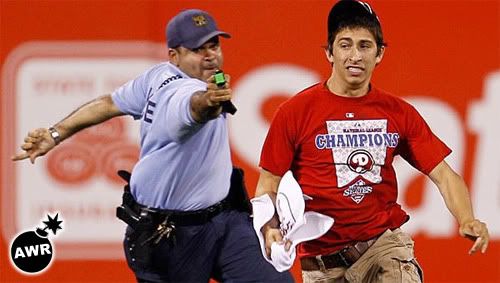 I haven't been blogging much lately due to work, work and oh yeah...work. But I couldn't pass up the chance at posting
this
. Apparently this 17-year-old Phillies fan thought it would be a good idea to run onto the field during last night's game. It was probably the worst mistake he's ever made. Just look:
Fan Footage:

For some reason, it REALLLLY reminded me of this:
DON'T TAZE ME BROOOOO!!!
I'm back.