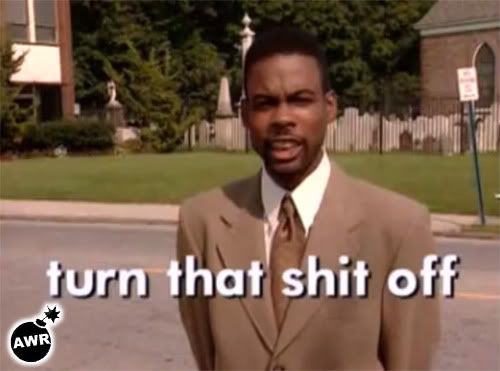 The
Chris Rock Show
was undoubtedly one of my favorite shows of all time. It was basically Chris Rock's stand-up mixed with an early version of the Chappelle's Show. Pretty dope right?? Well I was watching the
Best Of
DVD the other day and I
have
to post the funniest stuff from what I saw. There are far more funny parts on the DVDs but these were epic to say the least.
How Not to Get Your Ass Kicked By the Police
Halle Berry 911
UPN News
The Chris Mullin Show
Notes from the Chris Mullin skit:
the guest line-up starts with "Tonight on the bitch"
the show was referred to as "the no-look pass to laughter"
the theme music says "The more Mullin we come across, the more Mullin we see"
Chris Rock Show, you are sorely missed.