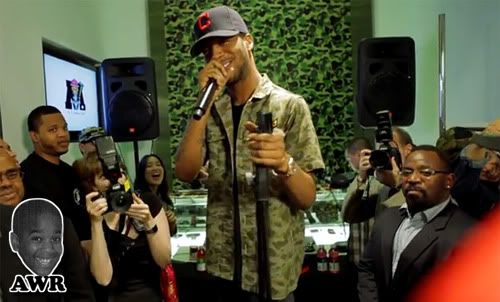 Live from the Bape store in NYC, Cudi performs his new joint,
REVOFEV
off of
Man on the Moon II: The Legend of Mr. Rager
. The title of the song is short for Revolution of Evolution and it's definitely the unjealous. Shouts to
VEVO
for doing something besides making me wait extra long to watch YouTube videos.
September.
Twenty.
Eighth.