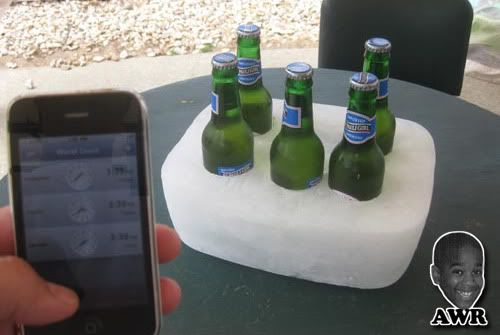 It's football season.
So by default that also makes it beer season.
This invention
is the perfect addition to any tailgate or house party. It's a beer caddy that's made completely of ice. Yea, just ice. I mean, it's not easy to carry and it's eventually gonna melt but it's still pretty dope. Check it out.
I mean....
I
want one.
For real.