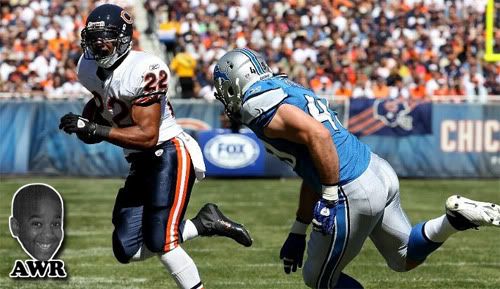 Yeah I know...it was a struggle. And yeah, I also know it was against the
turrible
Lions
. And yeah, I ALSO know that that probably would have been called a catch in most games...but not this one. In case you don't know what "catch" I'm talking about, here you go:
Bullet dodged. I mean, take it as you will, but people are saying it was the
right call
. I like Calvin Johnson, I like Ndamukong Suh. But I'm a Bears fan. And where I'm from, a win is a win is a...guess what,
WIN
.
Hey Lions fans:

[Note: Coming soon is my post about my first ever Redskins/Cowboys game in DC. Wild time.]