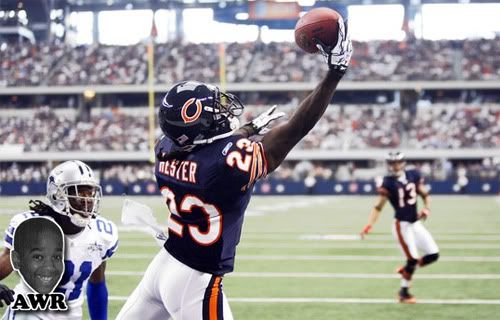 First off, shouts to the Bears. After last weeks
loss
close game
win the Lions, not many people thought we would hang with the Cowboys yesterday. And we won. One of the main reasons we won was this amazing one-handed
catch
courtesy of Devin Hester:

Oooh, that's nasty. [Wayne voice]
But the defense really played well as did Jay Cutler. The Cowboys have to be nervous now after going 0-2. Superbowl, what Superbowl?? Wade Phillips is definitely showing sadness today.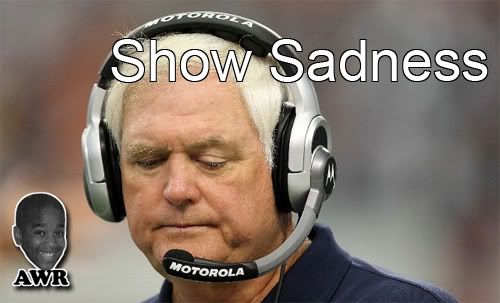 The other play that caught my attention was the insane one-hander from Randy Moss versus the Jets: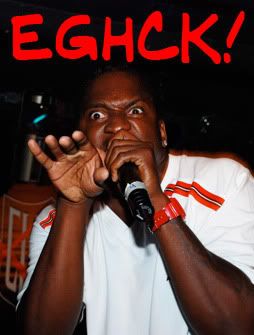 The
ONLY
reason I'm putting the Hester catch over Moss' is because we won our game....but that's fair right???
One other thing, I'm not sure if Vick is for real about being cool with being Kolb's
back up
but I AM glad he
balled out
against Detroit yesterday. I hope he gets to keep the starting spot.
Saints/Niners
tonight. Hopefully we have a good good.
Don't bet on it though.