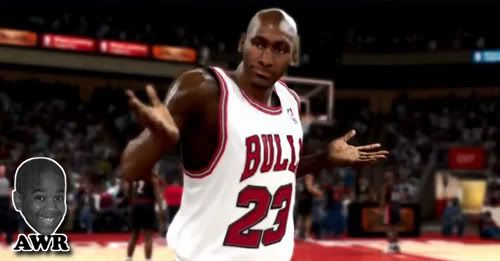 In the latest spot for NBA 2K11, Derrick Rose, Andre Iguodala, Josh Smith, Russell Westbrook and Rajon Rondo debate MJ's Greatest Moments. Damn I can't wait for this game.
"Can't eat sushi in Utah, brother--landlocked."
Goofy commercial, epic game.
Just come out already.
Edit: This vid just in. Rondo'd.
I gotta get this game.