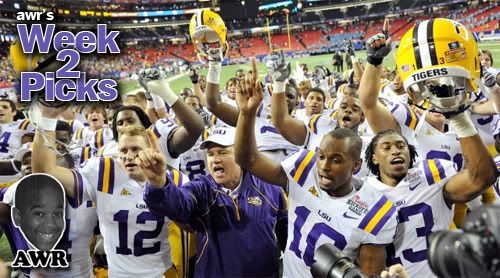 If you've ever read this blog before, you know I gotta start with LSU. We open up SEC play today
against Vandy
. All I can say is I hope you brought your beer and Crown Royal because that's a W. But that's a given.
Now onto the big games. And there
are
some pretty big ones this week:
(12)
Miami (FL)
at (2)
Ohio State
// The first big test for Heisman candidate Trevor Pryor will come from an explosive Miami team. Hard game to call but I'm goin with the U. Oh, and Lebron's
gonna be there
.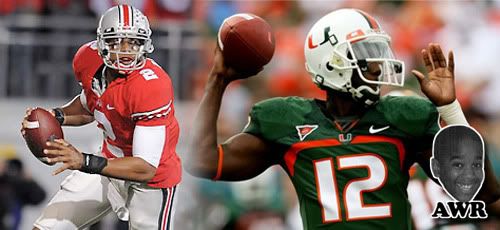 (17) Florida State at (10) Oklahoma// I'm going Oklahoma. Too much of the team came back from last year...and I've never really cared for Florida State. [Besides Peter Warrick.]

Michigan at Notre Dame // I'm not sold one way or another but I think Notre Dame's depth might trump Michigan's athleticism. Prove me right Dewey.
(18) Penn State at (1) Alabama // The only reason this is a big game is because it's two ranked teams. Bama, as much as it pains me to say this, should have no issue with Penn State. [Note: Shouts to Eddie Lacy from my former high school, Dutchtown High.]
(22)
Georgia
at (24)
South Carolina
// This game will be interesting since UGA will be without All-SEC receiver
A.J. Green
. A win without him would be big for the confidence of the team...and that's what I'm predicting.
This is the last weekend of the campaign so I might not catch my first game until the afternoon. No matter what though, I know I'll be in front of a TV by 3:30 like: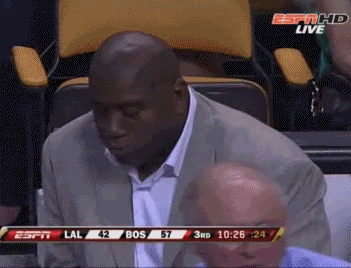 College football, I totally get you
NOWWWWW!!