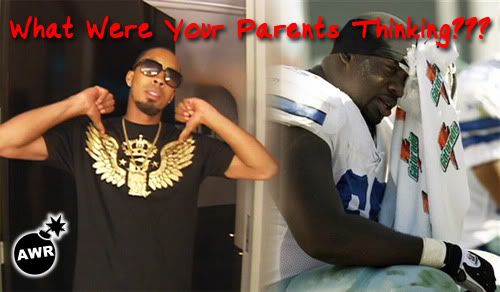 Dallas Austin.

I know he's a famous music producer and this is random, but his name sucks. Seeing his name yesterday reminded me of the time me and my boy

Torrance

actually talked about this fact. The convo went a little like this:

Torrance

:

You know who's name sucks?? Dallas Austin.

Me

:

Right. Like were his parents obsessed with Texas or some shit??

Torrance

:

Yea. He probably has a brother named Houston Dallas Austin.

Me

:

And his full name is Dallas San Antonio Austin.

Torrance

:

Worst name ever??

Me

:

Don't forget about

Flozell Adams

.

Both

:

Hahahaha.

You might have had to be there in order to laugh at this. But I'm sure Torrance is dying at this shit. But seriously, the name Dallas Austin sucks but at least it's not Flozell. My man @

TheThinkStew

said Flozell sounds like the name of an inhaler. To me it sounds more like one of those 1970s soul artists on those 20th Century Masters compilations. "Featuring the musical styles of FLOZELLLL ADAMSSSS!!" Their names really do suck.

...I'm just sayin.