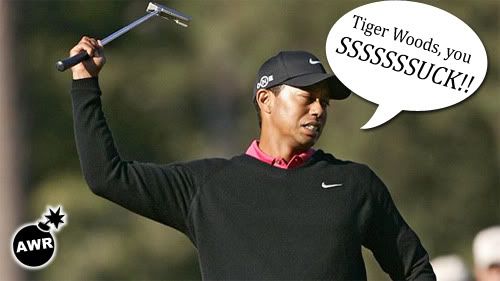 All jokes aside, I'm happy that Tiger Woods was able to make it back to thsi year's Masters and also be in contention for most of the weekend. Finishing fourth after five and a half away from the game is nothing short of amazing. But I also saw something that was nothing short of f'ing hilarious. Just watch:
Tell me you didn't laugh.
Even though that wasn't from this year's Masters, I still almost died laughing when I saw this. Shouts to
CrunkPopeye
for the link.
TELL ME
he didn't sound like
this
.