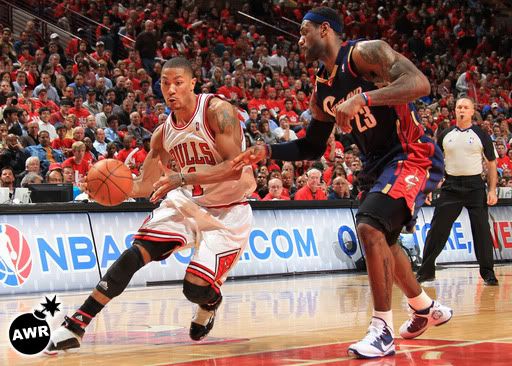 Put those damn
brooms
away. The Bulls shocked a lot of people [but not me] by defeating the Cleveland Cavaliers
last night
in Chicago. Sure, Lebron had 38, 10 and 8 but Derrick Rose had 31, 7 and the
W
. Let the Bulls fans say:
We still have a lot of work to do to get the series to 2-2 but at least we know it's possible. Check the recap from last night:
The Thunder also got their first win of the series against the Lakers
last night
in OKC. Kevin Durant [29 & 19] and Russell Westbrook [27 & 8] balled
fucking
out last night. Even as a Kobe fan, you can't help but root for KD and Westbrook. Definitely the future of the league. And I KNOW I wasn't the only person that got geeked when they saw the #thuglife picture of Kevin Durant on ESPN's homepage:
Thanks Bulls and Thunder. That was quite unjealousing.
Quite unjealousing indeed.