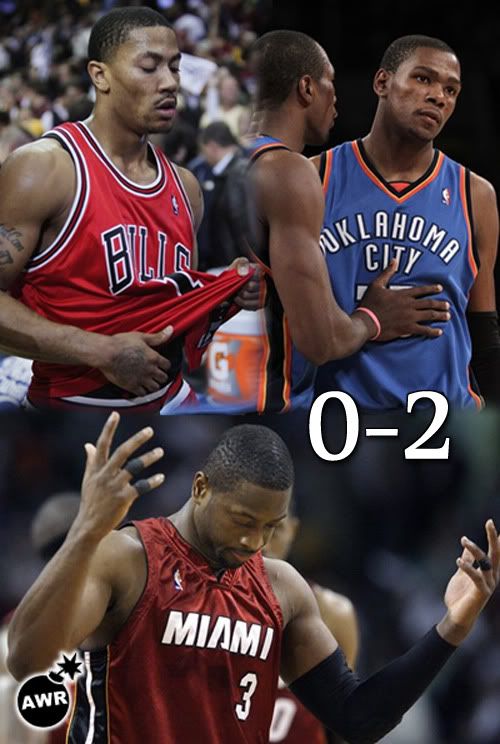 The NBA playoffs have started off pretty much disgusting...and according to most people's plans. But not mine. I
was REALLY fucking hoping
predicted that the Bulls could at least strike some sort of fear in the Cavs this year; no such luck. My main upset for the first round was the Heat over the Celtics...we all saw how
last night
turned out. And that was WITHOUT KG. And then we have the Thunder. I thought that the youngest scoring champ in history could at least do a little damage against even the Lakers. NO DICE. I'm starting to reconsider changing the name of this blog to asamp was wrong.
And I hate to be wrong.
Come on BullsThunderHeat, don't jealous me and all the upset seekers.
[Note: The Bucks are also down 0-2 to the Hawks but I saw that one coming.]