I couldn't bear to crop this photo.
The Miami Heat were able to avoid being swept by the Boston Celtics by relying on their proven leader, Dwyane Wade. Wade had his best
playoff game
ever after going off for 46, 5 and 5. But none of his buckets were any bigger than this one:

EGHCK, KG. EGHCK.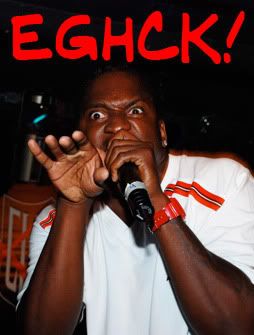 Good win for the Heat and also [
and more importantly
] D.Wade's contract for next year.
Pay-Per
.