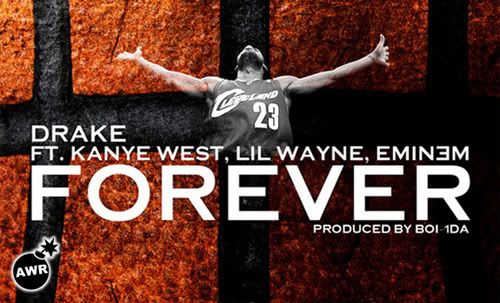 More hot shit.
Well, kinda.
Even though I'm really getting tired of Drake over-saturating the music game, I still love this song. But it's more because of Ye and Eminem's verses. But whatever. Not even Lil Wayne could ruin this joint. The video for
Forever
from the soundtrack of Lebron James' movie,
More Than a Game
that I blogged about last semester. The video is pretty dope and like
LMo
said, I'm surprised that they were able to get all four of these dudes to get together for the video. I guess Hype Williams can make it happen.

And if you need a reminder of what the movie is about, it's pretty much wrapped up with this:

"I didn't go to college, sorry."
[Note: And did you peep how Drake was shot from the neck up most of the time. #niggawassittinhisassdown.]
Ariiiite.